26 July 2020
Old Federal Road
Back in January of 2016 I did a 25+ mile walk through part of Russell County (the county south of Lee). My purpose was to follow what was once "The Old Federal Road" through that area: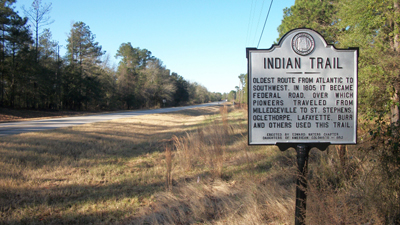 Recently I discovered a newly published book, The Old Federal Road In Alabama, which is a great guide to this very route. The book gives a history and guided tour of the Old Federal Road and suggests a "driving tour" in case present day readers wish to follow the road as closely as possible (following it exactly, for its whole length, is impossible since much of it is now on private lands).
It was cool to see that the route I walked that day (mainly on Russell County Road 22) was exactly where the Federal Road ran (it was also very cool to realize that the path I was following never crossed a creek... it was following a ridge between two separate watersheds... this was undoubtedly no accident). A couple of places mentioned in the book, Carden Road and the Drive Thru Museum, I happened to take pictures of: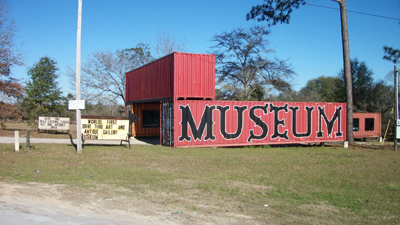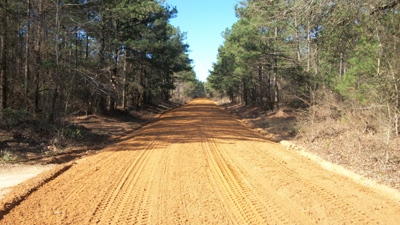 A few months later I also walked sections of the old road in neighboring Macon County, through Boromville and Creek Stand.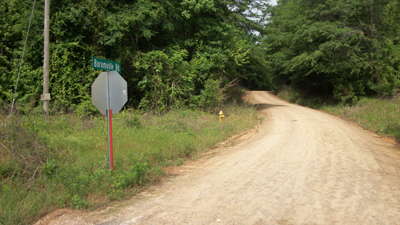 At Creek Stand I left the Federal Road route and turned north, passing through the Opintlocco Swamp (from which the nearby city of "Opelika" gets its name, I believe). Had I remained on the route, I would have continued on toward Warrior Stand. I plan to walk back in that area in the near future.
These are just a few of the historic places mentioned in the book above, and given that the Federal Road went all the way down to Mobile, Alabama, these are just a fraction of the notable places along the way.
In addition to the Amazon link above, the book is available at both the Auburn University Library and the Auburn City Library. There is also an interactive website for the book.
---
Article Topics:
roads_scholar
---