5 May 2016
Visiting Roxana
My first ever 30+ mile walk occurred when I made it all the way to the community of Roxana in northwestern Lee County. Roxana does not have a large population, but it does have a nice, old church and cemetery: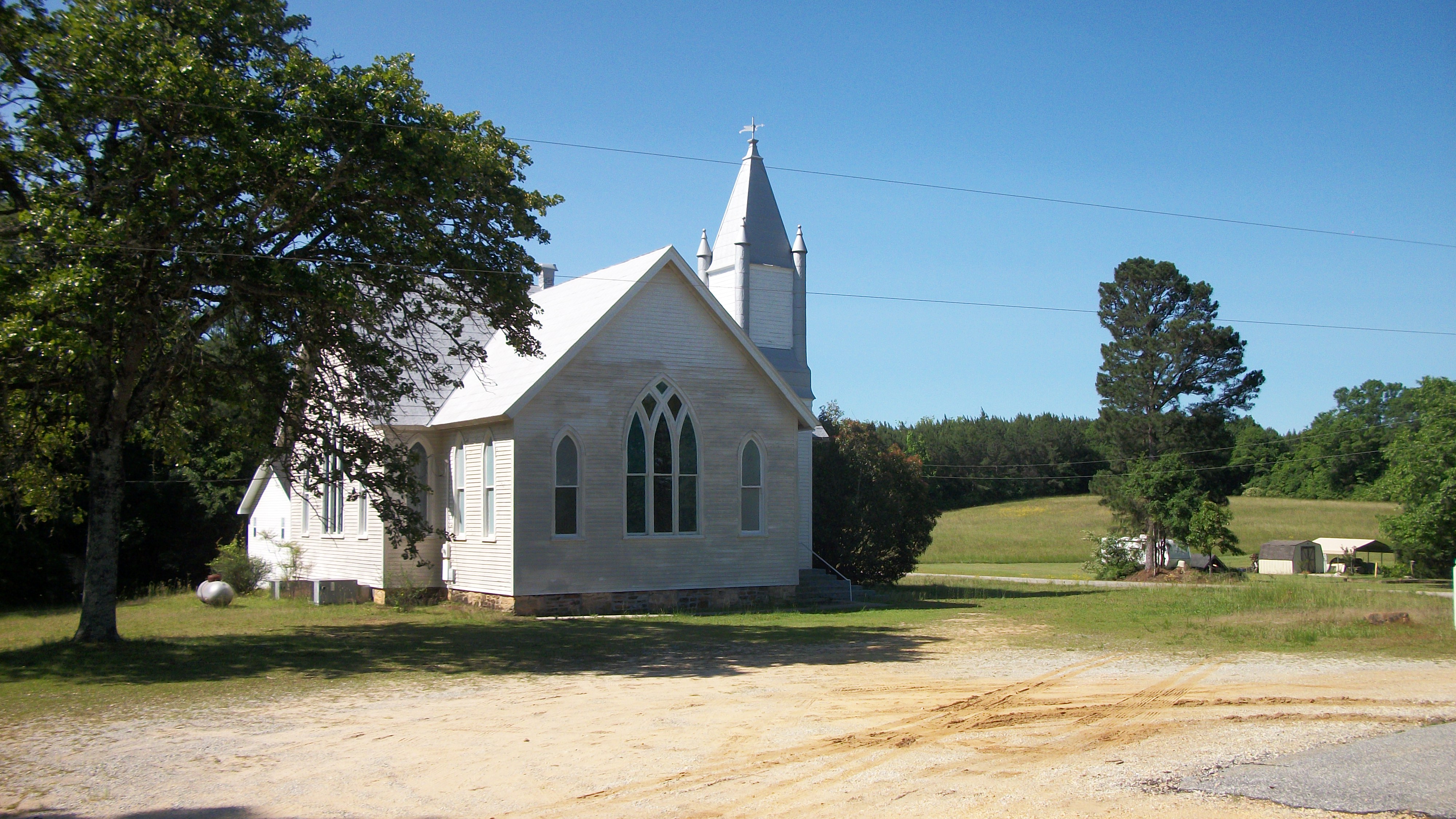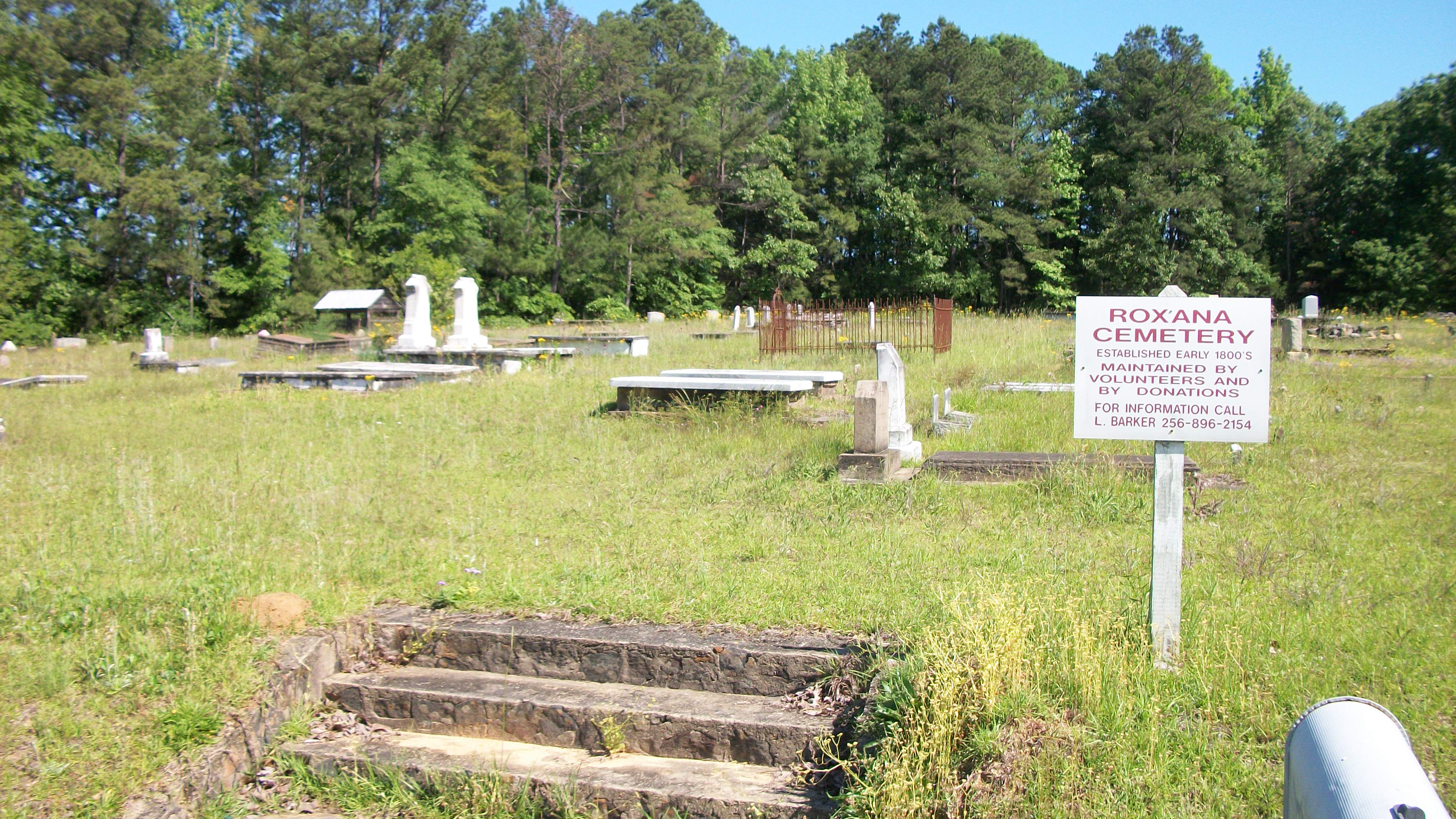 The journey back to Auburn took me down a long dirt road (Lee County Road 66). At this fork I took the leftward branch: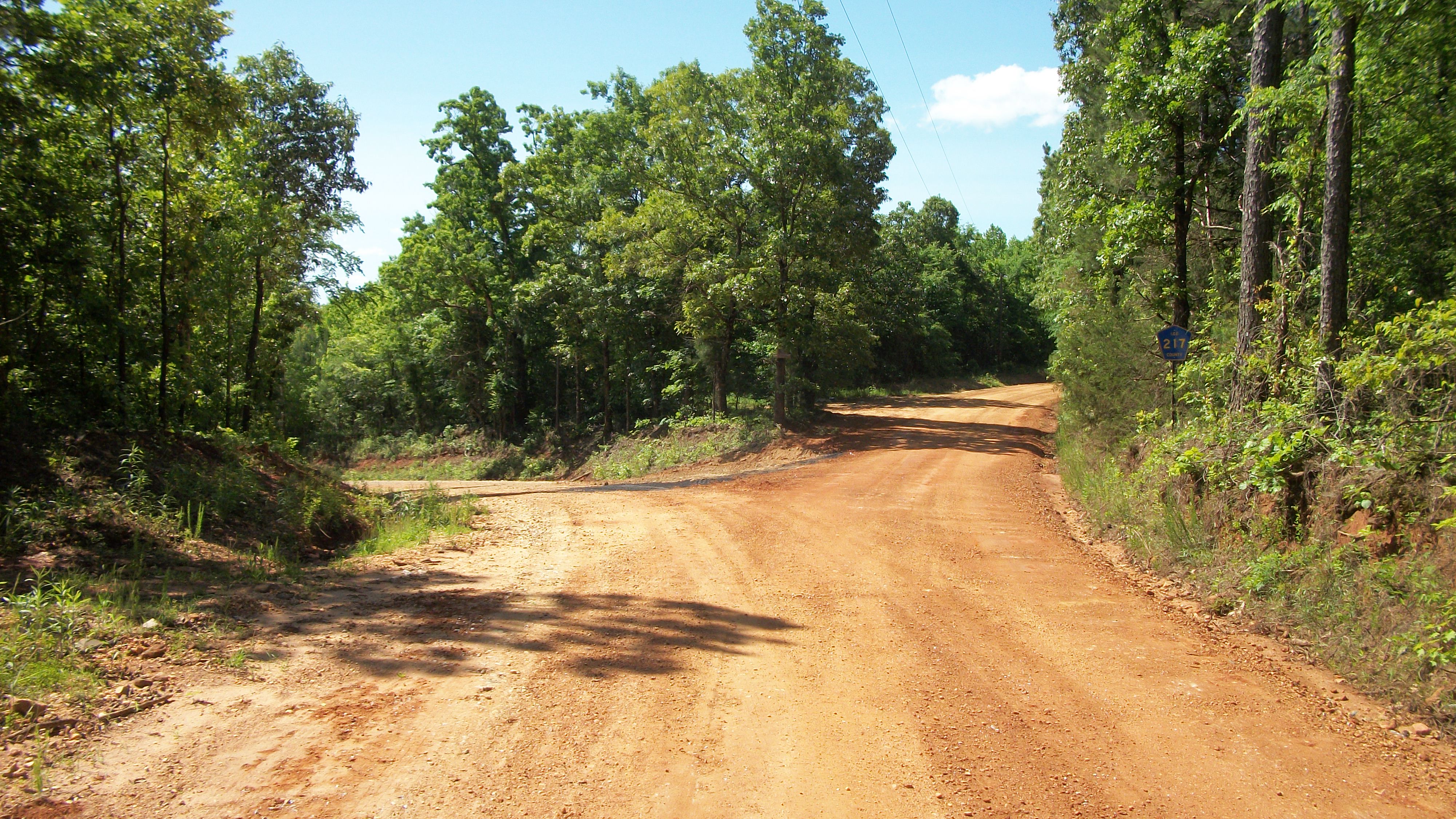 Some cool gneiss rock formations are in the area (there are much larger such granite formations in the vicinity... some nearly as large as football fields).
Just west of Loachapoka, where CR66 ends and joins CR65, there is an old steel truss bridge: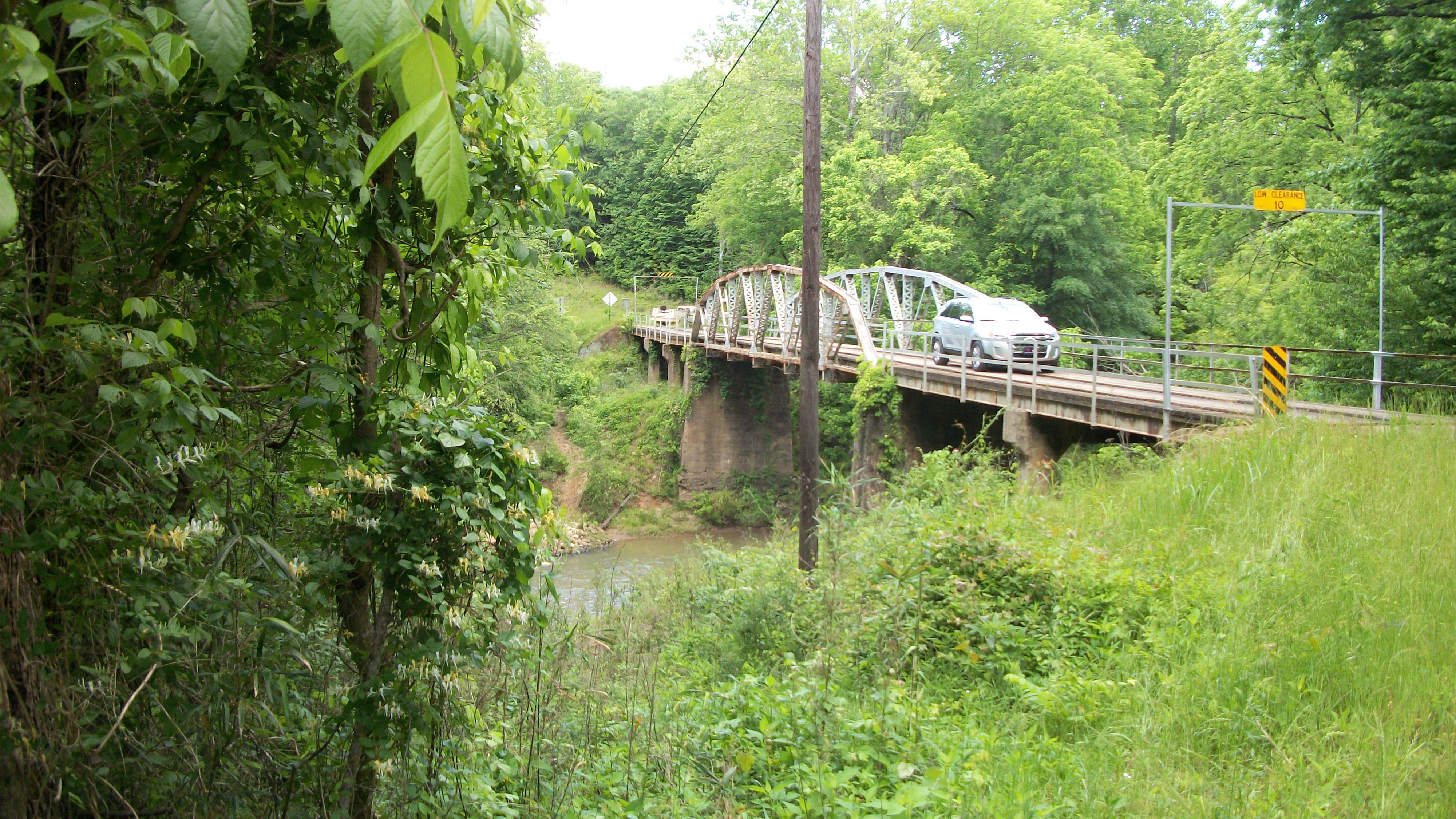 In all I walked about 32 miles: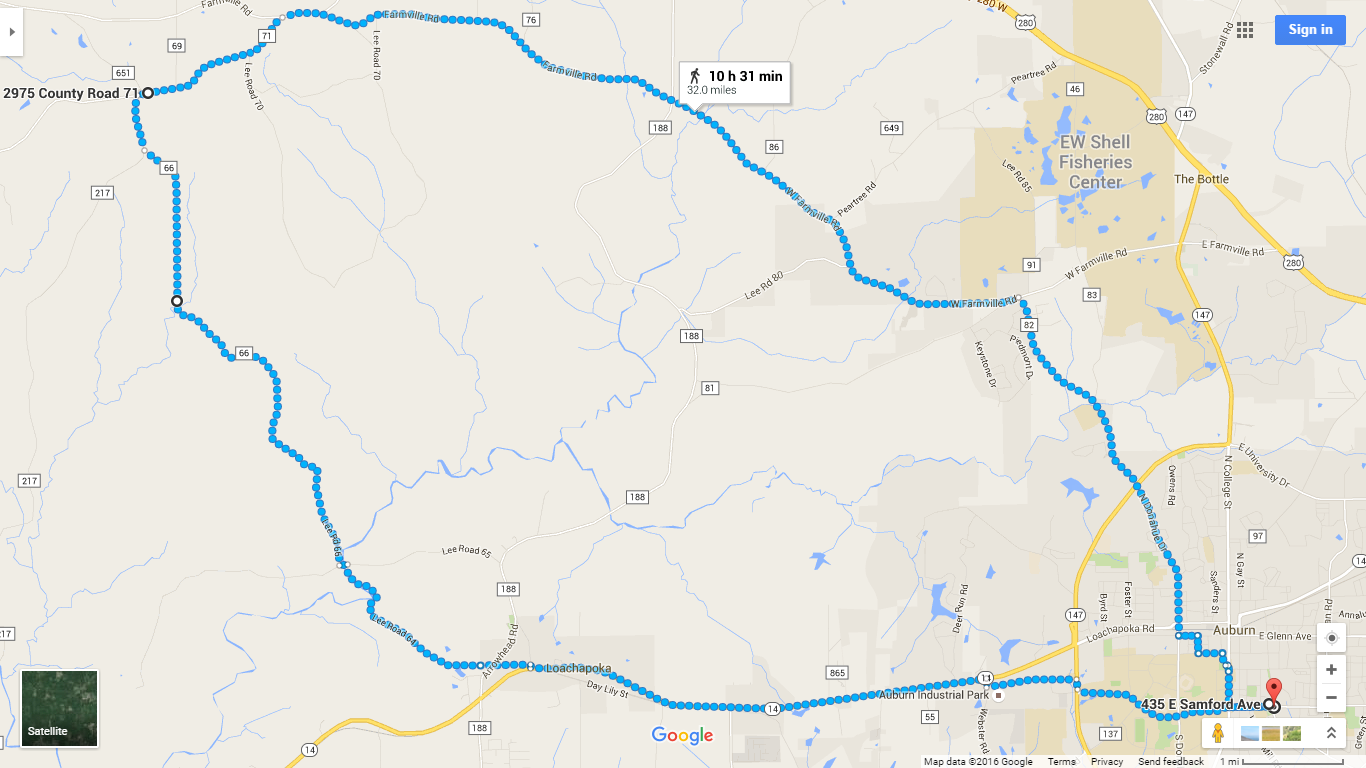 ---
Article Topics:
bridges
cemeteries
churches
loachapoka
roxana
---
Add a comment
(Comments will be truncated to a 200 character maximum. Comments should be in plain text -- HTML code will be nullified. Inherently this is an anonymous form; I am not collecting any information on the commenters. You may sign the comments however you wish. All comments will be publicly displayed. I reserve the right to delete any comments I want, for any reason. If you don't like that, build your own website and write comments there. All comments are the opinions of commenting individuals and do not necessarily represent my views.)
Archive [46]
2021 [1]
2020 [13]
2019 [26]
2018 [1]
2017 [1]
2016 [3]
· JULY [1]
· MAY [1]

· JANUARY [1]
2015 [1]

Topics
· animals
· auburn_university
· bridges
· camp_hill
· cemeteries
· chewacla_state_park
· churches
· creeks
· libraries
· little_texas
· loachapoka
· maps
· milling_about
· puzzle_parties
· roads_scholar
· roxana
· ruins
· schools
· springvilla
· stage_road
· trains
· tuskegee_national_forest
· unpaved_roads
· weather